Vlog Kit Pro – about and assembly
Whether you are working online with a streaming service or making a video for a social media platform, you need to check out our Vlog Kit Pro. This kit is an excellent way to make your time on camera stand out. And with the way things are going these days, it's nice to know that we can look good on camera anytime, for any meeting or a shoot.  A little lighting and clear sound can help make any video better.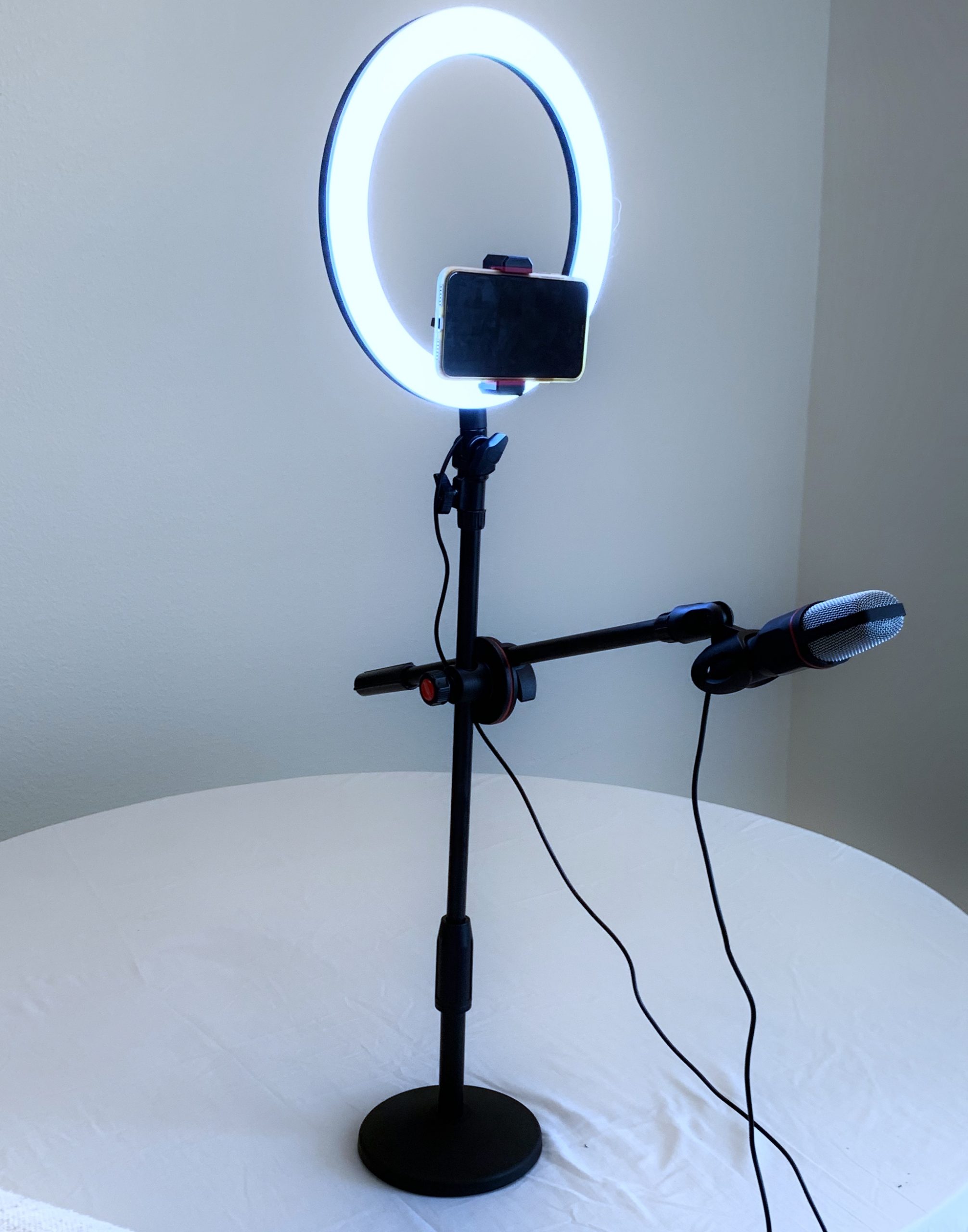 Vlog Kit Pro
The Vlog Kit Pro offers a light ring with multi-lighting choices, a microphone with a stand, and a stable place for your phone to sit right in the light ring. The stand is adjustable, and it's light and easy to take anywhere. You can truly have a mini studio anytime, any place.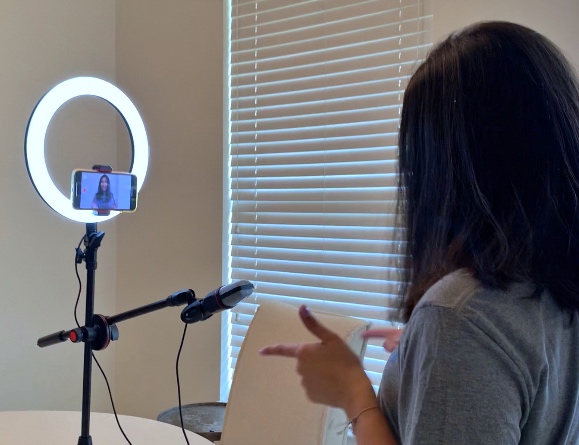 The uses are endless for YouTubers, vloggers, online sales, online meetings, podcasting, selfies, and product photos. Also, the price point reasonable.
What is the difference between other vlogger kits?
The Vlog Kit Pro is not only affordable, but you get more for your money. Do a quick search on vlogger starter kits, and most do not come with either a light or a microphone. Some only come with a tripod.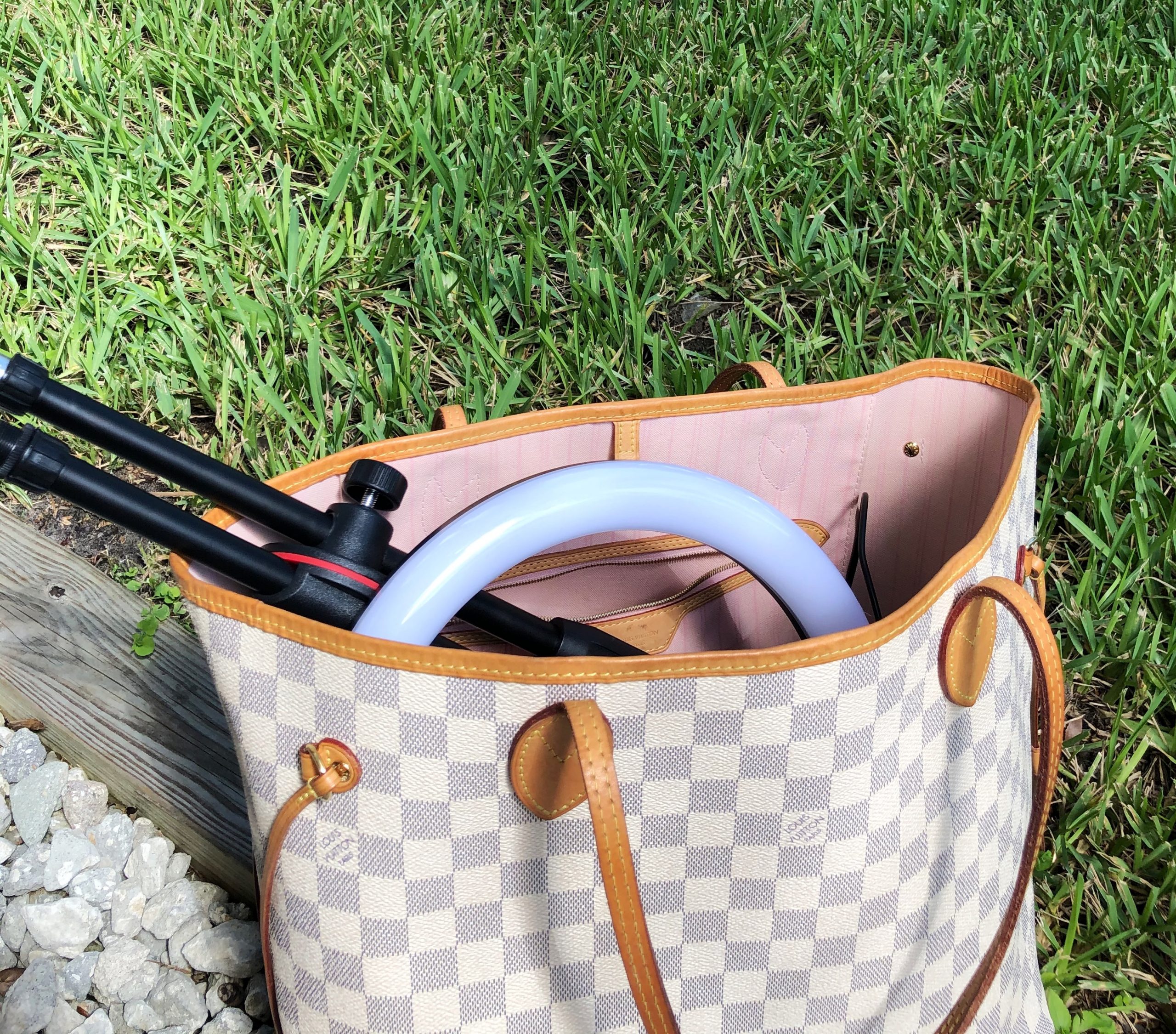 This vlogger kit is easy to assemble and easily fits in a small tote, making it easy to never have a "bad lighting" day.
How to assemble?
We made it easy. Just watch this short video to help to assemble your vlogger kit for the first time.
Thanks for visiting our site for more information on other phone accessories like our PhotoFin finger grip/stand, and our Selfie Snake.
We are on social media. Please visit us on Instagram and Facebook. Stay up to date with all our latest products and promotions.